Thing Two has been nagging me for months now to let him watch a scary film, or read a scary book.
He's twelve.
I really want to help him out here.
Obviously.
I'm the author of four novels of vampire horror and one collection of short stories. I'm a huge fan of Stephen King and at one time I was an obsessive over James Herbert. By the time I read Fluke, I'd read everything he'd ever written and so I had to wait impatiently for his next book. I don't know how long it took him to write those books, but it only took me an couple of afternoons to read them and then I was waiting again.
And films? Hell yes. I've been traumatised by The Texas Chainsaw Massacre, The Evil Dead, The Beyond and almost countless others, many of which I've forgotten about now.
So yes, I do want to help him out and find him something that will scare him silly.
Except, I don't.
Because I don't want to traumatise him.
And, I have to admit, I don't want to wind up in big trouble with Mrs Preston if it all goes horribly wrong (or right, depending on your point of view), and he's so terrified he has to sleep with the lights on and starts wetting the bed.
You can see that I'm trying to walk a tightrope here.
If you're a regular reader of this blog, you'll know that I let him read my copy of Misery.
He was disappointed.
Let's clarify that. He loved the book, enjoyed it immensely. But it didn't scare him. Not one bit.
We watched the film next with Thing One and Mrs Preston.
Thing One and Thing Two enjoyed the film, but I can't say the same for Mrs Preston as she left halfway through.
It was all getting a little intense for her.
Thing Two said the book was much better.
But neither of them scared him.
I've talked to him about Salem's Lot and The Shining, and how scary they are but I'm not letting him read either of those just yet.
Now here's the kicker: He said to me,
'I don't understand how a book can scare you. A film yes, because it can use jump scares and music. But a book is just words on a page.'
Damn it.
What am I going to do?
I want to see him scared silly reading a truly terrifying book or watching a horror film, but I don't want to upset him. I can still remember reading The Shining and being terrified of bathroom mirrors for years after.
Perhaps I'm worrying unnecessarily. Kids these days are so much more sophisticated than my generation were. When I think of the bucket loads of blood he has seen shed on TV already, I'm amazed he's not a cannibal serial killer.
Except, that's not true, because I know there is no evidence for a causal link between fictional violence and the real thing.
And he knows the difference between screen violence and real violence.
So I'm racking my brains for a scary film to watch with him.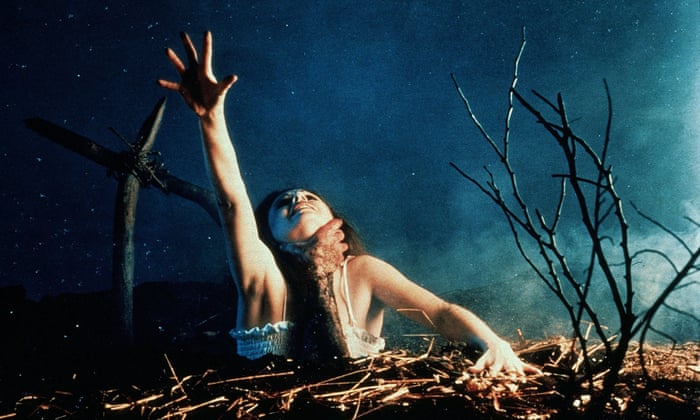 The Evil Dead? Hmm, no, I'm not ready to let him see that, just yet. Besides, he might just wind up laughing at the special effects.
---
Manhunter? A bit eighties, might fall flat.
---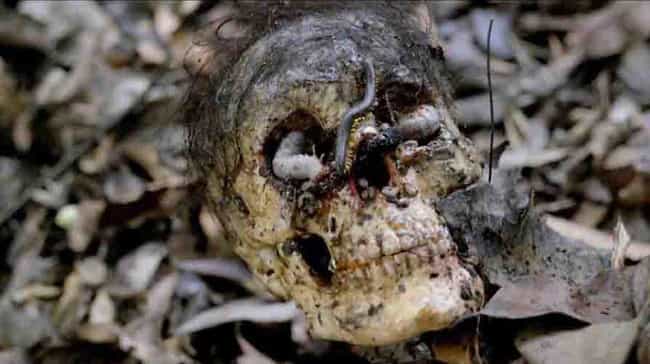 Cannibal Holocaust? Don't be silly.
---
What about books?
The Fog? No, no, no, no. Not when I think about that scene in the school gym involving the headmaster, his pupils and a pair of garden shears.
---
Salem's Lot? I don't know. Maybe.
---
What should I do?
Any suggestions?